Welcome to our website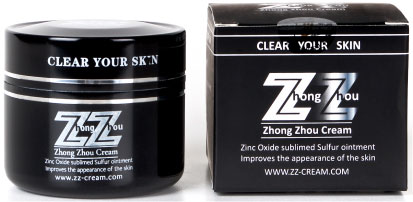 Welcome to the home of ZZ Cream!
ZZ Cream is the new cosmetic version of the famous Zhongzhou ointment,
specially made for the European market with the greatest attention for
quality.
We are the exclusive importer and distributor for the European Union, UK, United States and Russia.
ZZ Cream has the official EU label CPNP# 2901972 EAN Code 3800501053027.
Please note that the brand "Demoderm" sold by Agenki Germany is no longer supplied by us and is as such no ZZ Cream anymore.
We are looking for a new exclusive importer/distributor for Germany and Austria.
If interested please contact us. [email protected]
Bitte beachten Sie, dass die von Agenki Deutschland vertriebene Marke "Demoderm" nicht mehr von uns geliefert wird und als solche keine ZZ-Creme mehr ist.
Wir suchen einen neuen exklusiven Importeur / Distributor für Deutschland und Österreich. Bei Interesse kontaktieren Sie uns bitte. [email protected]